Meet Dr. Todd Phelan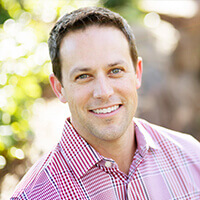 Originally from Bentonville, AR, Dr. Phelan has been improving the health and beauty of teeth for 11 years now, with eight of them spent here at his current practice. He received his undergraduate degree at Baylor University in Waco, TX before moving on to earn his Doctor of Dental Surgery at Baylor College of Dentistry in Dallas, TX. He has also undergone additional training at Pierre Fauchard Academy, Spear Education, and Dental Education Continuum, as well as in laser dentistry and CPR. His favorite thing about his job is the people he works with and the people he gets to meet and help every day.
Dr. Phelan has an awesome wife and three great boys. When he isn't busy at work, he enjoys spending time with his family, working out, traveling, being outside with the kids, and going to concerts. He loves Jimmy Buffett, and in his 10th grade talent show, he won as a part of a 6 person singing group.
More to Explore