Cosmetic Dentistry in Rogers, AR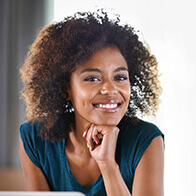 Your smile is often your most eye-catching feature, and for good reason – many studies show that people with brighter, straighter smiles are associated with several positive attributes, including attractiveness, confidence, success, youth, and more. This may not be good news for patients with healthy smiles that still suffer from aesthetic flaws like chips, cracks, stains, and gaps, though. Thankfully, dentistry's many advances mean that you no longer have to settle for a lackluster look. Here at the office of Dr. Todd Phelan in Rogers, AR, our team can create stunning transformations in a comfortable, friendly environment, giving you plenty of new reasons to smile.
Zoom® Whitening
Philips Zoom WhiteSpeed, the No.1 patient-requested professional whitening brand, is clinically proven to whiten teeth up to eight shades in 45 minutes. With clinically superior results and efficacy versus other professional whitening alternatives, WhiteSpeed is one of the fastest ways to create brighter, healthier smiles that patients will want to show off.
When combined with the pH booster in the whitening gel, WhiteSpeed's advanced blue LED light-activated technology greatly accelerates the whitening process, delivering dramatic results you will love in just one office visit. Learn more about Philips Zoom WhiteSpeed.
Tooth-Colored Fillings
When we're able to identify the decay in a tooth at an early enough stage, we can restore the tooth to full health with a filling. Dr. Phelan no longer offers mercury amalgam fillings that stand out noticeably in a natural smile; instead, he provides high-quality composite resin that blends in seamlessly with natural enamel and even helps preserve the health of the remaining tooth structure. We can even replace old amalgam fillings with new ones for patients from Rogers, Bella Vista, Lowell, Bentonville, and beyond.
Porcelain Veneers
Cosmetic flaws can affect everyone, and in some cases, they may pile up on your smile to the point that pursuing all the different services you need seems impossible. Thankfully, a personalized veneer can give your smile the stunning do-over it deserves. Veneers are crafted from quality dental porcelain that's very thin, and we can precisely design yours to reflect any preferences you have for your improved look – you can even alter the size or shape of certain teeth to your liking. Once we've removed a small amount of tooth structure and received the final product, the new veneer is simply placed over your existing teeth in a sturdy manner, giving you the gorgeous smile you deserve!
All-Ceramic Restorations
When patients are in need of crowns, bridges, inlays, or onlays, they shouldn't have to worry about sacrificing the look of their natural smile in the process. Dr. Phelan is happy to offer restorations made from high-quality, tooth-colored materials that blend in beautifully with your original tooth. All-ceramic restorations offer patients additional benefits as well, including more biocompatibility, more conservative treatment that preserves as much natural structure as possible, and no unsightly metal edges.