Meet our Friendly Dental Team
Heather D. – Office Manager
Heather's career in the dental world covers two full decades so far. She always goes the extra mile to catch up with our patients and connect with them on a personal level. Today, she's extremely proud to be working with the best dental team in all of NWA!
At home, Heather has two sons named Cooper and Cash, as well as a three-legged, extra-large Black Lab named Tripod. She is currently working towards completing her degree in Healthcare Information Management, which takes up a lot of time, but some of her favorite hobbies include traveling on the weekends, watching movies at home, hiking, camping, kayaking, and reading. She's also competed in three bodybuilding competitions over the past decade.
Jessica – Hygiene Coordinator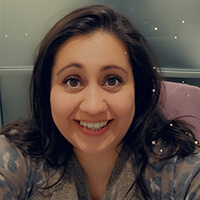 Jessica loves putting her bilingual skills to work and helping every new patient understand their appointments and treatments plan from beginning to end. Meeting new people is always fun, in her eyes!
Jessica met her husband Chris in her hometown of Dumas, TX before moving out to Arkansas. Today, they have three daughters (Brianna, Iraley, and Ariana), one son named Christopher Jr, and two English Bulldogs named Cash Sampson and Holly Quinn. When she isn't busy at the dental office, her top priorities are spending quality time with family and traveling.
Heather P. – Dental Hygienist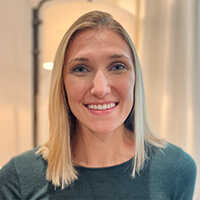 Heather has been part of our team for a handful of years now. She enjoys helping patients maintain a healthy smile, and always looks forward to seeing our patients' results and knowing that the work she's done contributed to helping make their smile even more beautiful.
She received her Bachelors in Dental Hygiene from the University of Arkansas for Medical Sciences and is additionally licensed in nitrous oxide, local anesthesia, and is CPR certified.
At home, Heather and her husband Luke have a Goldendoodle named Finn. Outside of working hours, you can typically find her and Luke enjoying the cycling trails in NWA, taking Finn on walks, traveling, or spending time with friends.
Jamie – Dental Hygienist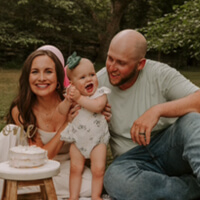 Jamie's career in the dental field spans over five years now. She studied at Missouri Southern State University and is trained in nitrous oxide and local anesthesia. What she likes most about being a hygienist is getting to know each unique patient on a personal level!
Away from work, Jamie and her husband Jase have a daughter named Jentry, as well as three rescue dogs. They moved here from Kansas and love this community! As for hobbies, she spends her free time hiking, enjoying meals out on the patio, and simply appreciating the outdoors.
Lindsay – Dental Assistant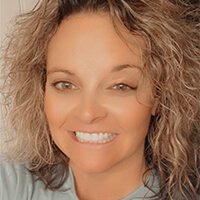 Lindsay may be relatively new to our team, but her overall career in the dental world spans nearly two decades! She studied dental assisting at Vatterott College and is a trained RDA. Her true passion is helping people, and this job allows her to do that every single day.
When she isn't busy caring for teeth, you can usually find Lindsay running, biking, boating, being outdoors, or visiting her parents and sister in Shell Knob, MO. She also loves traveling!
Brandy – Dental Assistant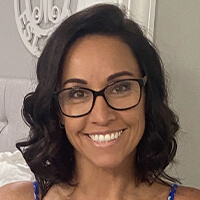 Brandy's career in the dental world covers 15+ years so far. She studied at Northeastern State University and also received on-the-job training for her role. Today, what she enjoys most about being an assistant is having such a wonderful work family, as well as getting to build great relationships with the patients!
Outside of working hours, Brandy spends lots of quality time with her amazing son and daughter. She also enjoys listening to live music on the patio and lighting up the firepit in the fall with loved ones around.
Courtney – Registered Dental Hygienist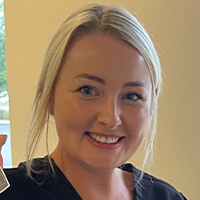 For Courtney, the most rewarding part of her job is building connections with our patients alongside a team she trusts and respects. She has more than five years of experience treating people of all ages, from pediatric to geriatric, and promotes healthy oral habits to proactively prevent disease.
Courtney and her husband currently reside in Fayetteville with their kitty, and they like to cheer on the Razorbacks and travel in their free time.
Keziah – Registered Dental Assistant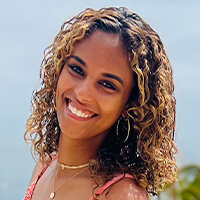 Keziah joined us in 2023, and she loves getting to change people's smiles and make them feel more confident through her work. She received her dental training at Pulaski Technical College and has earned her Expanded Functions Dental Assistant (EFDA) certification.
After being born in Ethiopia, Keziah and her two brothers were adopted into a large family in 2007. Her weekends are mostly spent with her siblings and boyfriend, and she likes to stay active by hiking and biking.
Shamber – Treatment Coordinator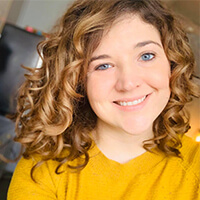 Nothing makes Shamber happier than building a relationship with a patient while she guides them through the dental process, answering their questions and addressing their concerns so they can easily achieve their goals. She graduated from NorthWest Arkansas Community College prior to joining our team.
At home, Shamber has a young daughter, Charlotte, as well as two dogs (a basset hound and snorkie). When she isn't hanging out with them, she likes to do 5Ks and have fun with her twin sister.
Michelle – Registered Dental Hygienist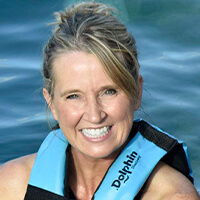 Michelle has been a part of the dental world for over 20 years. She started her career as a dental assistant before eventually earning her associate in dental hygiene degree from the University of Arkansas-Fort Smith. Today, she has certifications in local anesthetic, nitrous oxide, and laser therapy. She's also a long-time member of the American Dental Hygienists' Association.
Michelle and her husband, Fred, have been married for over 30 years, and they have a son, Austin, and daughter-in-law, Briley. When it comes to hobbies, Michelle usually seeks out a challenge. She enjoys working with her hands, so you'll often find her sewing, making art, landscaping, or gardening. She also likes to enjoy the outdoors by kayaking, hiking, horse riding, four-wheeling, and skeet shooting.
More to Explore